Lurid Illustrations: Joe Buglewicz, Klaus Pichler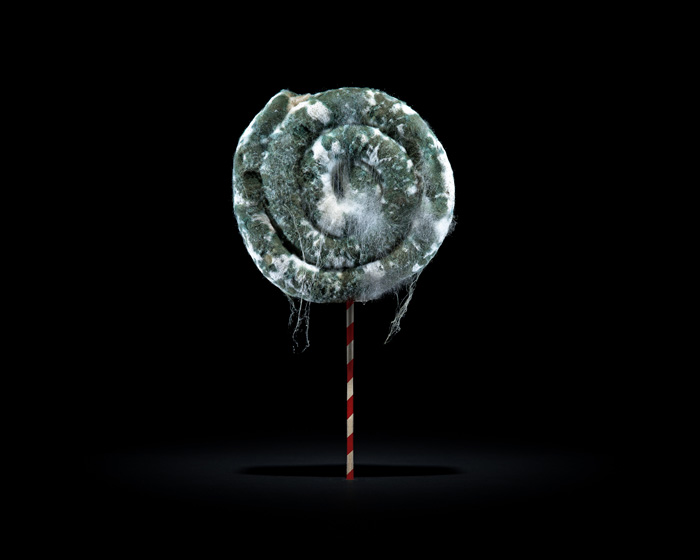 With nearly 1/3 of all edible food parts wasted around the world annually and roughly 40% of all food in the U.S. destined for the dump, the collective disconnect and unrealistic expectations of our food supplies does the planet a tremendous amount of harm.
How so? Well, unless there's active trash sorting and composting, food waste get dropped off in a landfill.
There, the food suffocates, desperately trying to make itself useful by re-nourishing soils. But since it sits side by side with used diapers and exhausted AA batteries, it will only amount to highly potent methane gases–the major contributors to climate change.
So what can be done?  Reading journals and reports regarding food waste would be too consuming for many. However, if people could view the end game of leftover quinoa and uneaten grapes, perhaps the sights would fester in the mind and get people to think about their own food usage and consumption habits.
At least, that's what artists Joe Buglewicz and  Klaus Pichler thought with their respective artistic endeavors exploring food decay and waste.
Is that…? Nooo…
Probably what really killed Bela Lugosi.
This and more by Joe Buglewicz's "Rotten".
Back in 2012, Buglewicz photographed an array of foods in his refrigerator that were lost, forgotten, or otherwise non-existent until atrophy took hold. In an article, Buglewicz explained his intentions to raise food waste awareness, and his attempt to change the way people perceive rotten food. Although his intent to cut down food waste didn't go as planned, he felt that a visual approach could better enlighten individuals about what true rot looks like.
Are those green cobwebs on those cookies?
Bloody sweet mess.
Grapes of Goth and more by Klaus Pichler, One Third
Similarly, Klaus Pichler decided to photograph nature taking its course after learning the harrowing facts regarding global food wastes. During an interview, Pichler explained the complexity of this project, specifically speaking about the extra research required just to track the cradle-to-grave of each food item. After capturing the lives of 55 various edibles, he was moved to make more sustainably-sound food choices, including buying locally and joining a food co-op.
Pichler's "One Third" photography book  is available for purchase here.